ABC 7 Chicago's "190 North" show
on 4/29/12 featured Hub's in Chicago as one of the tastiest parts of Lincoln Avenue where Ravenswood and Budlong Woods meet.
Time Out Chicago
Hub's is thrilled to be included in Time Out Chicago magazine's "Eating & Drinking Guide 2011: Guide to Chicago's Best Restaurants and Bars".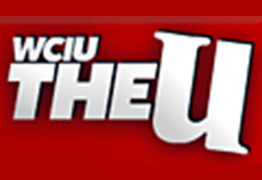 WCIU-TV Chicago
WCIU-TV Chicago's "You & Me This Morning" show on 10/21/10 selected Hub's in Chicago as serving the BEST GYROS IN TOWN. In the TV segment, Hub's is featured along with our gyros and homemade tzatziki sauce ("da juice") made famous on Saturday Night Live.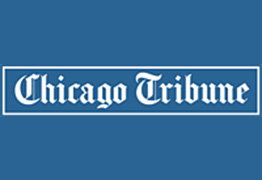 Chicago Tribune
"Crazy For Condiments: 5 Restaurant Sauces You Have to Try"
By Monica Eng
Chicago has experienced a wave of upscale, innovative house-made condiments, but some of our favorites come from humbler spots with deep cultural roots. Here are five favorite house-made condiments. They reflect my love of garlic, robust chiles and pungent flavors, which may not please every palate.
HUB'S tzatziki sauce
5540 N. Lincoln Ave.; 773-784-4228, hubsrestaurant.com
Served with: Gyros and skewered meats.
But try it with... Fries, a burger, "some customers even eat it with a spoon, they love it so much," says owner John Thanoukos.
Takeaway: 40 cents for a 4-ounce tub.
After swooning over this thick creamy cucumber sauce for years, I was shocked to learn it was made not with rich Greek sheep yogurt but sour cream-along with chopped cucumber, fresh garlic, vinegar, olive oil and lemon juice. Still, I love the way it acts as a cool, tangy foil to the rich, spicy slices of gyros. It's also great for dipping with fries and as an accompaniment to veggies and bread."
-Chicago Tribune, 2/5/09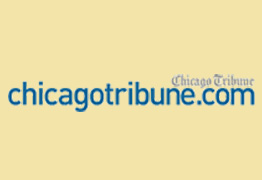 chicagotribune.com
Our Hub's Gyros Plate (labeled "Cheap Greek Eats") was featured on the homepage of the Chicago Tribune Web edition on 5/19/08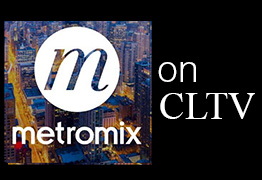 Metromix on CLTV
"Eatin' cheap at Hub's. If you 'like-a da juice, eh?' then you might want to check out Hub's in Lincoln Square. It's serving up Greek and American eats and find out about its SNL connection.
You like-a the juice, eh? Metromix's Pogo sure does as he checks out Hub's in Lincoln Square, near the Budlong Woods area - where Greek food meets American all for one low price."
-Hub's Restaurant in Chicago was featured in a broadcast segment on CLTV's Metromix TV Show on 5/15/08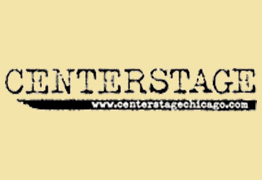 Centerstage
"Serving up fast-food American and Greek fare, Hub's is a Lincoln Square institution. The inspiration for those oft-imitated 'You like-a da juice?' sketches on Saturday Night Live during the '90s, Hub's is one of those places where food is called by number, orders come out lightning-fast and the food is served cheap, until the wee hours."
-Centerstage: Chicago's Original City Guide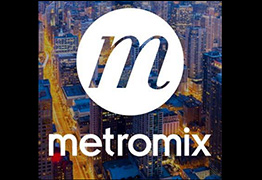 Metromix Chicago
"[Hub's Restaurant in Chicago has] American and Greek fast food cuisine that includes ribs, burgers and steak as well as Greek specialties including spinach pie, baklava and the above-listed house specials. This clean restaurant also includes a large indoor and outdoor seating area with cafeteria style service. Large variety of fast food with very reasonable prices--most between $3.35 and $4.95."
-Chicago Tribune's Metromix.com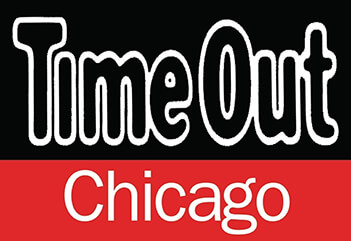 Time Out Chicago
"Hub's on 5540 N. Lincoln Ave. in Chicago. Don't dismiss this place as just another greasy grub joint; they've been serving up made-to-order Greek dishes, ribs and, yes, burgers, cheese fries and the like, too, to a steady stream of patient customers since 1976. Standouts include grilled skirt steak on garlic bread, freshly made soups and a gyros platter that could hold its own in Greektown. But if you're feeling the need to be healthy, hefty salads like the grilled chicken on a bed of bright greens won't seem like a sacrifice. Lunch, dinner. Serving after 10pm."
-Time Out Chicago magazine, 3/27/08-4/2/08
Today's Chicago Woman
Voted one of the top three Best Fast Food restaurants in the 2003 Reader's Choice Awards poll.
-Today's Chicago Woman magazine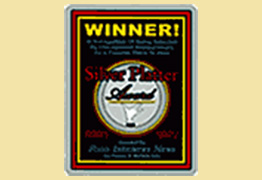 Food Industry News
Silver Platter Award
Silver Platter award winner in 1999. These awards are regarded as the "Oscars" of the food industry.
Food Industry News
1992-1993 award: "Food Industry News [in Chicagoland] recognizes this establishment for its dedication, quality and service."


Fresh & Fast Delivery!
about
Resources
Gift cards available in any amount.
Free parking lot onsite.
Street parking also available.